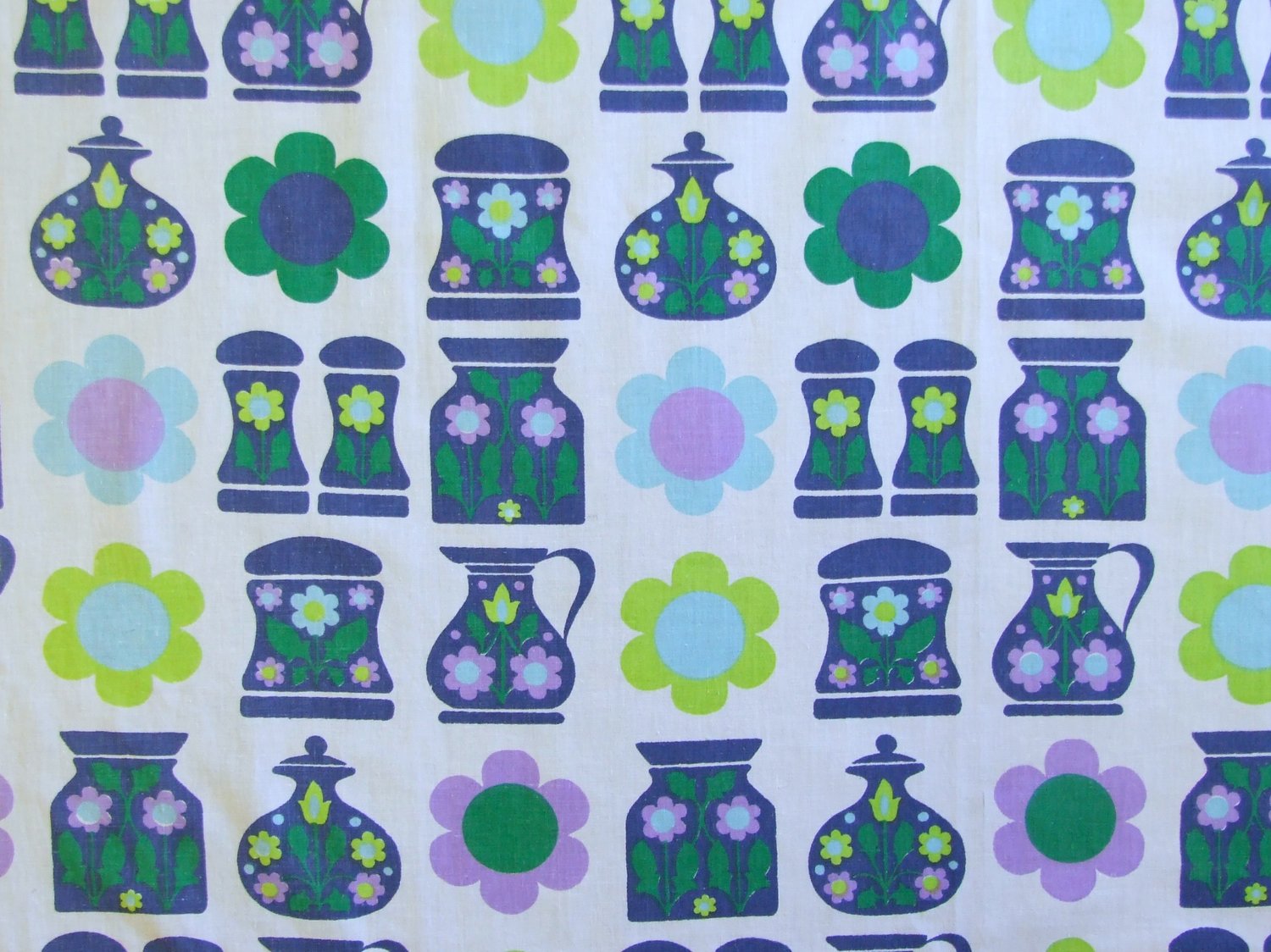 60s Kitchen vintage Fabric
This is one of my all time favourite fabrics - one of those that I saw on blogs and Pinterest and then searched for high and low! I was so happy when I finally found some! It features a charming pattern of stylised jars, pots and jugs with big bold mod daisies, in a gorgeous palette of navy and dark blue combined with lilac, aqua and lime.
It has been reclaimed and is slightly faded, however this is very even so not particularly noticeable, I just mention it for accuracy. Apart from that it is in good vintage condition with no marks or holes.
Sold by the fat quarter. Each fat quarter is 54cm wide and 50cm long, if more than one is ordered they will be sent as one uncut piece of fabric.
This fabric is back in stock! There are 2 fat quarters available.