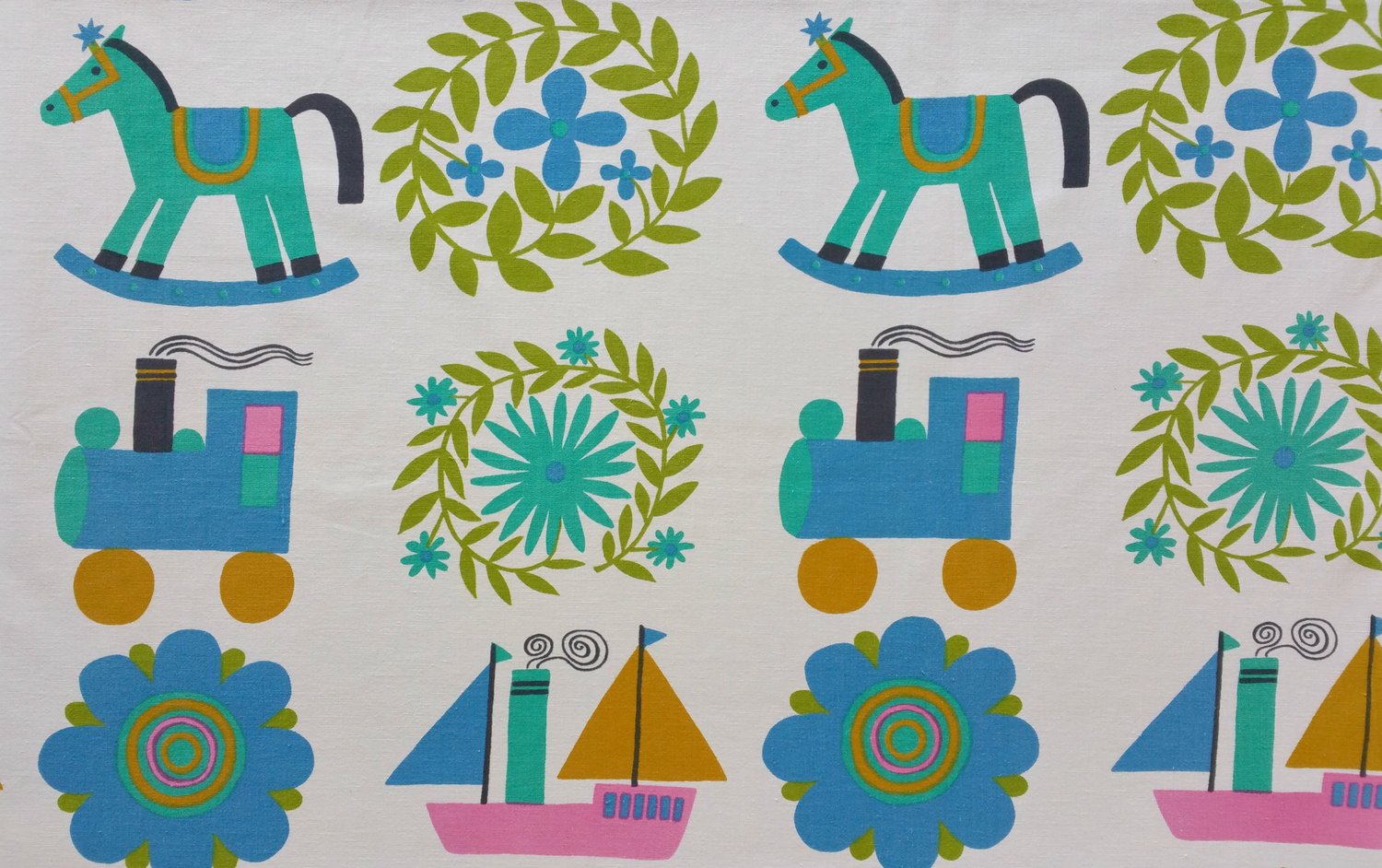 'Jackanapes' Vintage Fabric
This rare and sought-after vintage fabric is a delightful children's pattern, designed by Glynn Smith for Conran and sold in Habitat. It features large stylised motifs of rocking horses, boats, trains and flowers on a white background. I love the palette of turquoise, aqua, green, mustard and pink - it's so fresh and cheerful!
This fabric is reclaimed but is in excellent vintage condition with no holes or noticeable marks or fading. It is a crisp mid-weight cotton suitable for cushion covers and other general sewing projects. The motifs would be suitable for cutting out and using for applique to decorate items for a child's room.
Sold by the fat quarter, Each fat quarter is 54cm wide by 50cm long.
There is 1 fat quarter available.