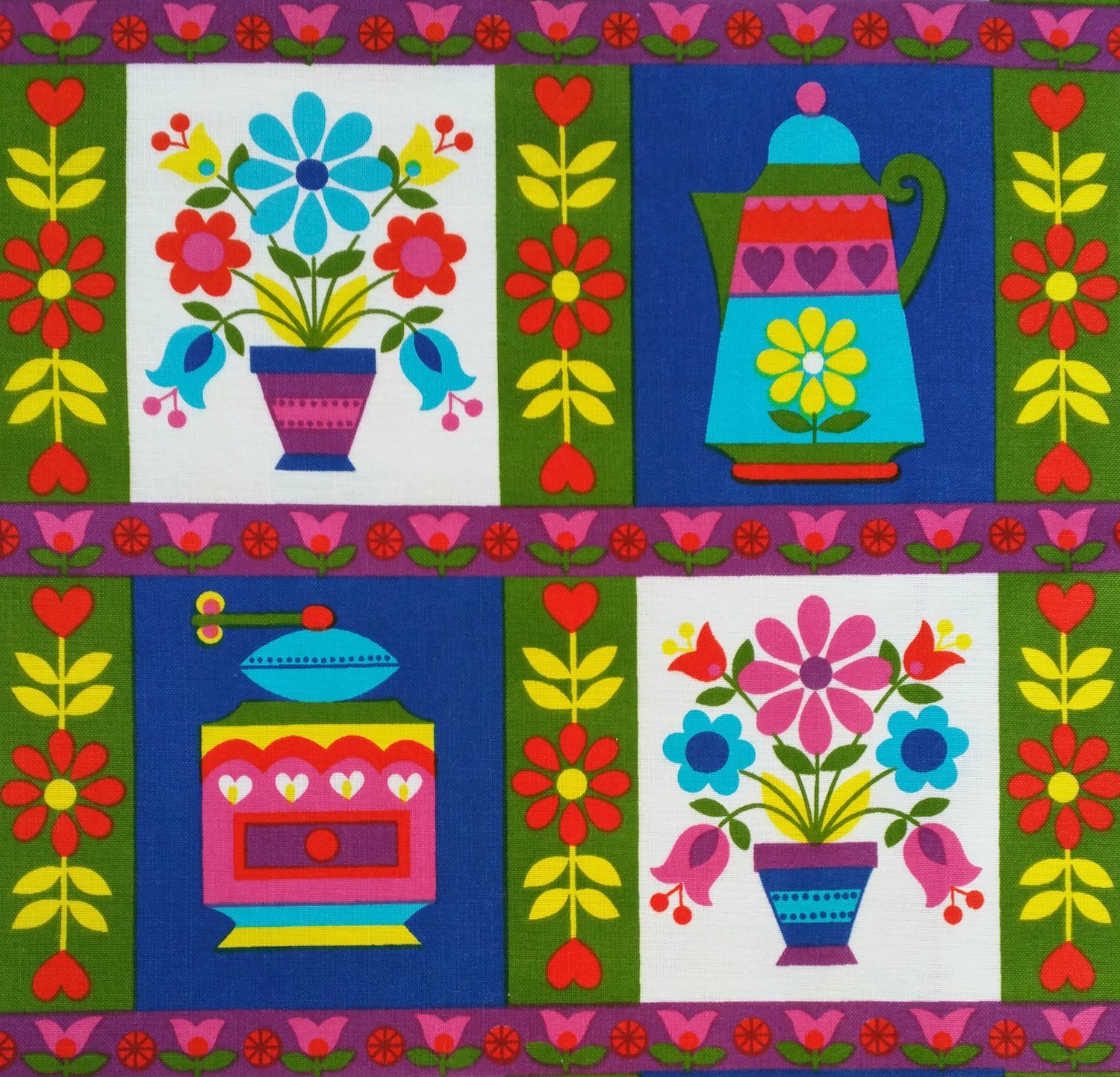 Folky Kitchen Vintage Fabric
I just adore this stunning vintage fabric, which features a bright and cheerful design of coffee pots and grinders alternating with floral motifs. I haven't been able to find out details of it's country of origin or designer, but I'm guessing it's Dutch as it's so similar to Dekoplus prints of the same era.
It is a mid-weight cotton fabric, great for smaller projects such as cushion covers, bags and lampshades. There's even enough to make a small pair of curtains! It's unused and in perfect condition, with absolutely no marks or fading - it looks like it was printed yesterday, despite being about 50 years old!
Sold by the fat quarter. Each fat quarter of this beautiful fabric measures 58cm wide by 50cm long, if you order more than one they will be sent as one whole uncut piece of fabric, up to a maximum of 2 metres (8 fat quarters).
THIS FABRIC IS NOW SOLD OUT