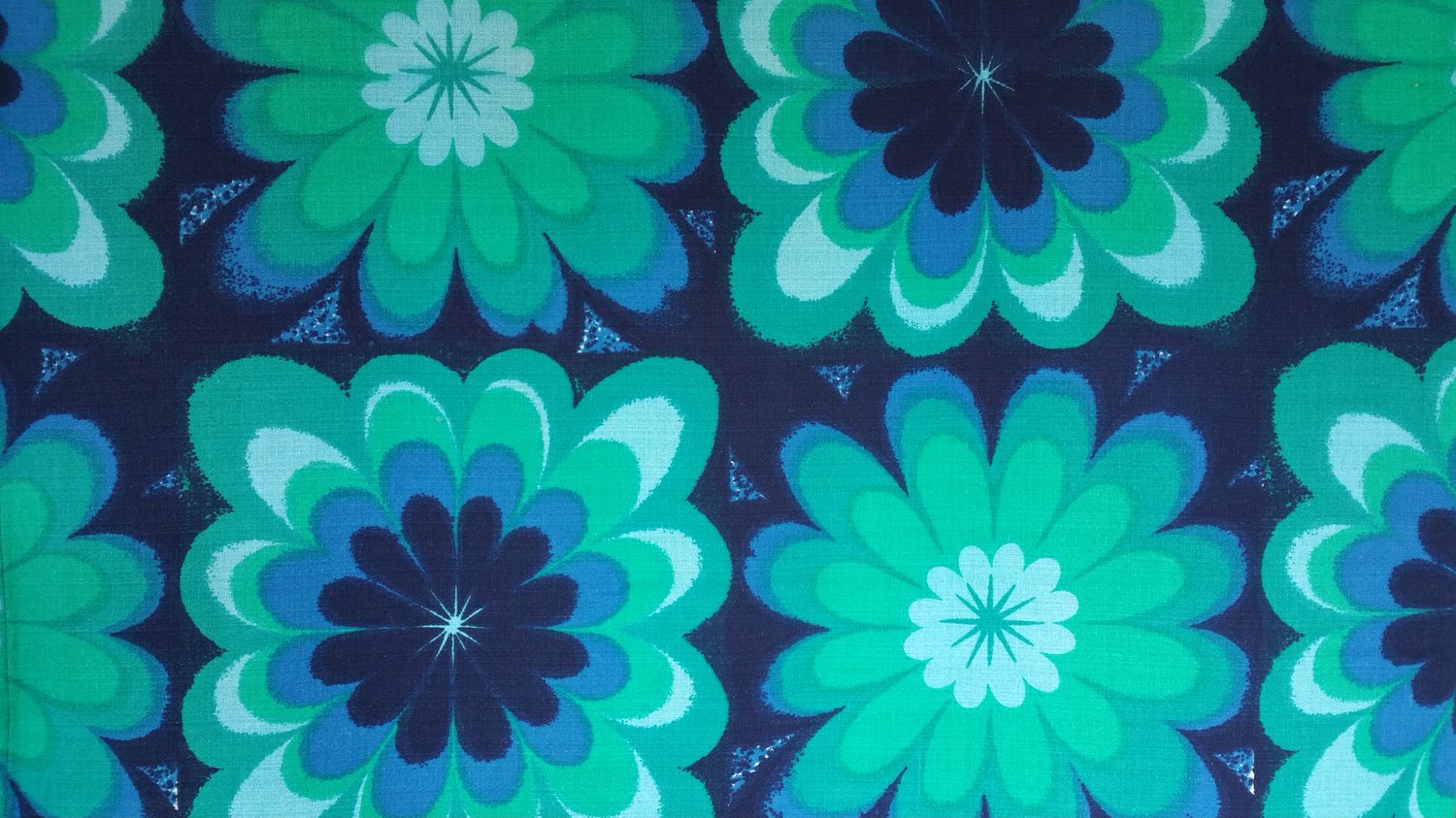 Blue & Green Vintage Fabric
This barkcloth is amazing!!! HUGE floral motifs in dep blues and bright greens are a real treat for the eyes. Each flower measures approximately 1 foot across, each fat quarter has one whole flower in the middle with bits of others on all sides, and a half metre piece will have 3 whole flowers across the width.
It is reclaimed but in amazing condition with no holes, marks or fading. It is lovely and thick, so perfect for bags, cushion covers etc.
Sold by the fat quarter. Each fat quarter is 54cm wide by 50cm long, if more than one is ordered they will be sent as one whole piece of fabric.
There are 4 fat quarters available.