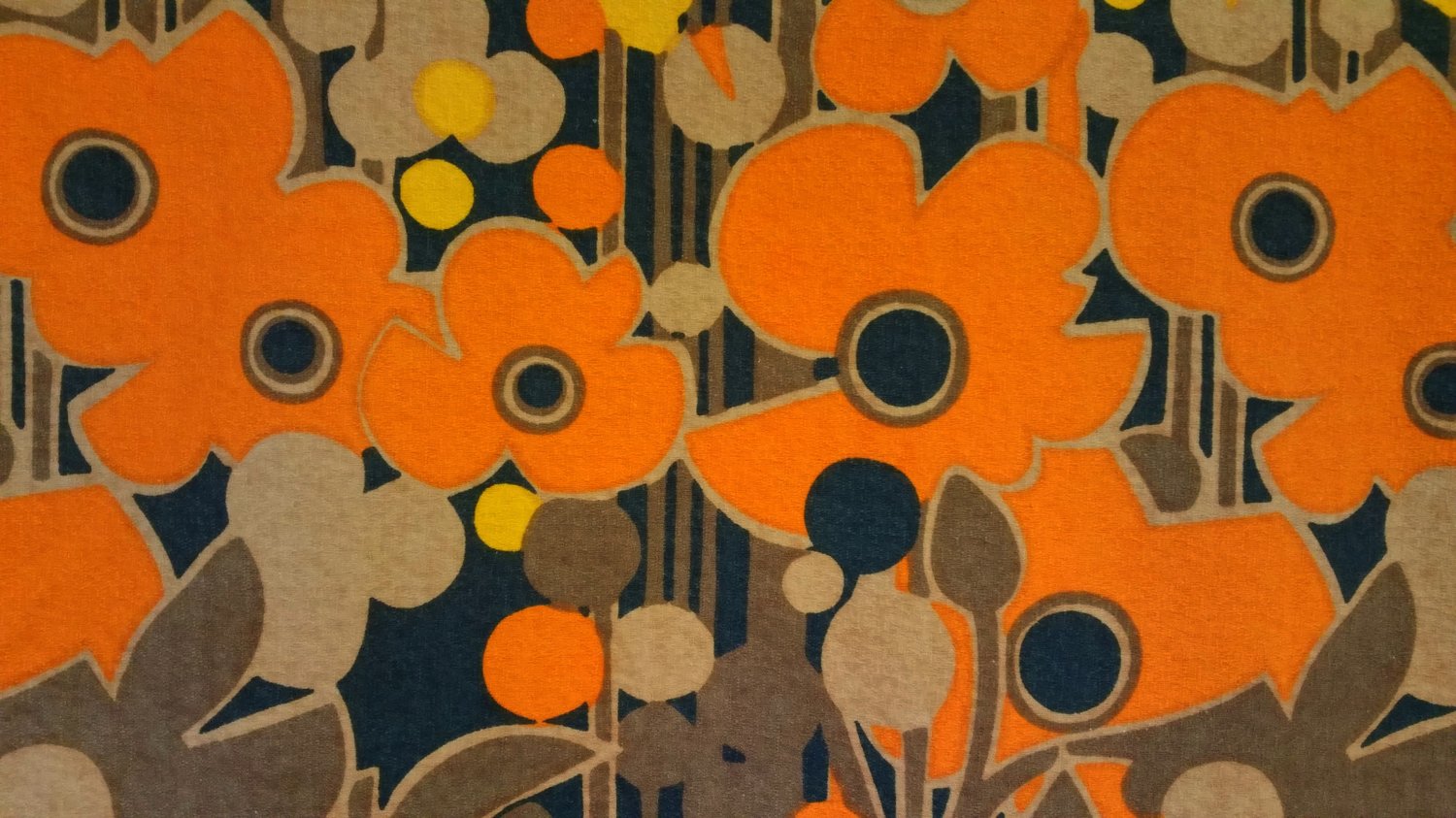 Heal's 'Florabunda' vintage fabric
This stunning Heal's fabric, designed by Peter Hall, is a large scale exuberant abstract floral design in classic 70s tones of brown, orange, tan and yellow. It is a cotton crepe with a similar texture to barkcloth; it is a lovely thick strong fabric suitable for bags, cushion covers and other general household sewing projects.
It is completely unused and in perfect condition with no fading, marks or holes.
Sold by the fat quarter, Each fat quarter is 58cm wide by 50cm long, is more than one is ordered they will be sent as one whole piece, up to 2 metres length (8 fat quarters).
This fabric is now out of stock.