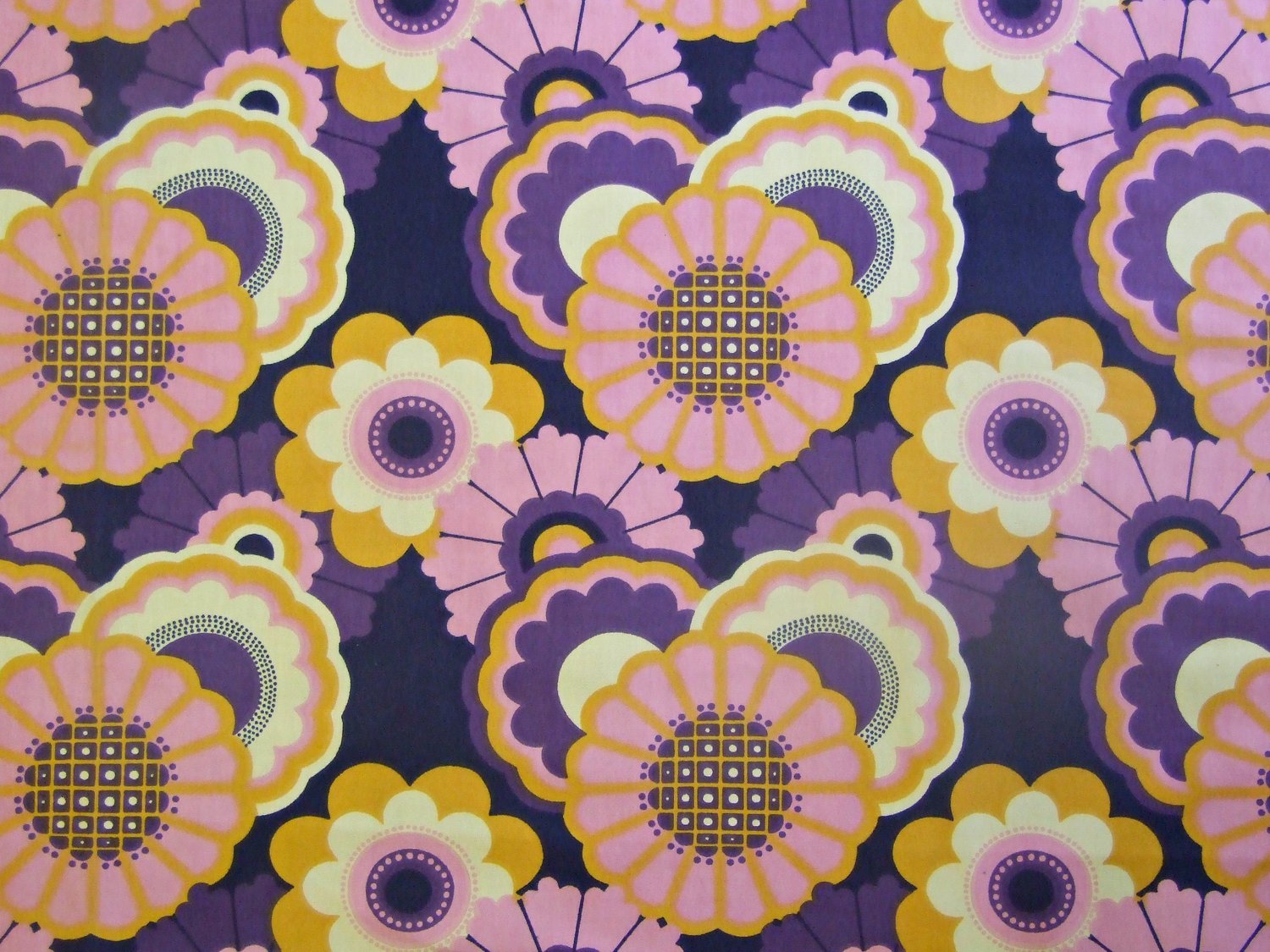 Heals 'Florida vintage fabric
This stunning Heals fabric, designed by Susan Cook in 1970, features a big bold stylised floral design in a rare colourway of deep blue, purple, pink, orange and cream. The style of the flowers is a perfect synthesis of flower power, Japanese kimono patterns and 1970s Art Deco revival.
It is a very hard to find fabric, and this piece is completely unused and therefore has no fading, holes or stains. Please see the 3rd photo for an idea of the scale of the pattern. It is a nice thick cotton with a canvas weave, suitable for bags, cushion covers and other sewing projects.
Sold by the fat quarter. Each fat quarter is 58cm wide by 50cm long, if more than one is ordered they will be sent as one uncut piece of fabric up to a maximum length of 1 metre (4 fat quarters).
THIS FABRIC IS BACK IN STOCK!
There are 4 fat quarters available.