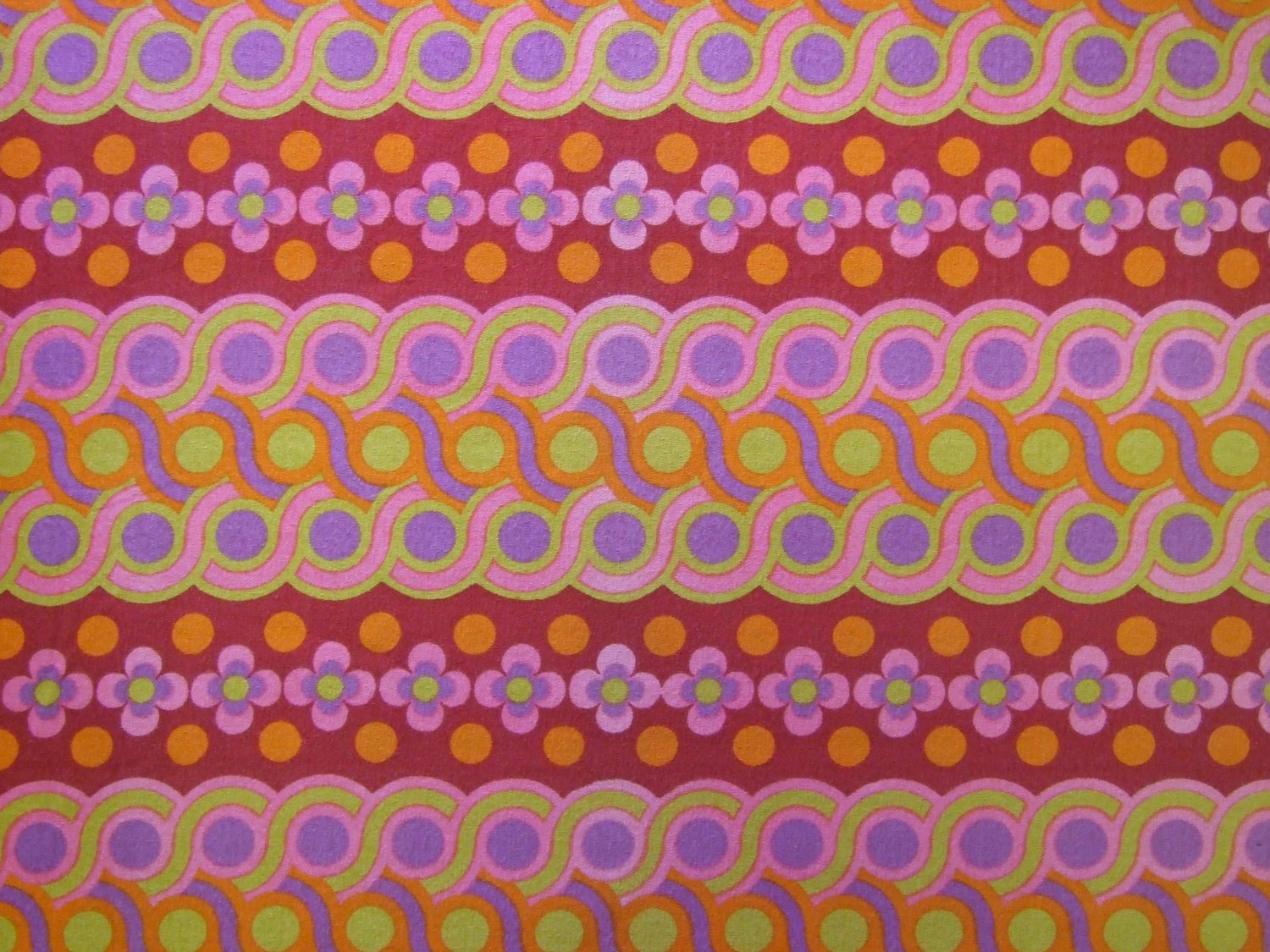 Heals 'Guilloche' vintage fabric
The first time I saw this fabric I swooned! Designed by Rosalind Rowntree for Heals, it is a gorgeous barkcloth in a psychedlic colour schme of raspberry, candy pink, lilac, orange and pale acid yellow.
It is reclaimed and has gentle fading, which is mainly even but in some places affects the pink more than the other colours, however this is hardly noticeable and I mention it for the purposes of accuracy. It is a lovely thick cotton barkcloth which is great for all kinds of household sewing projects.
Sold by the fat quarter. Each fat quarter is 57cm wide and 50cm long, if more than one is ordered they will be sent as one piece up to a maximum size of half a metre (2 fat quarters).
There is 1 fat quarter available.