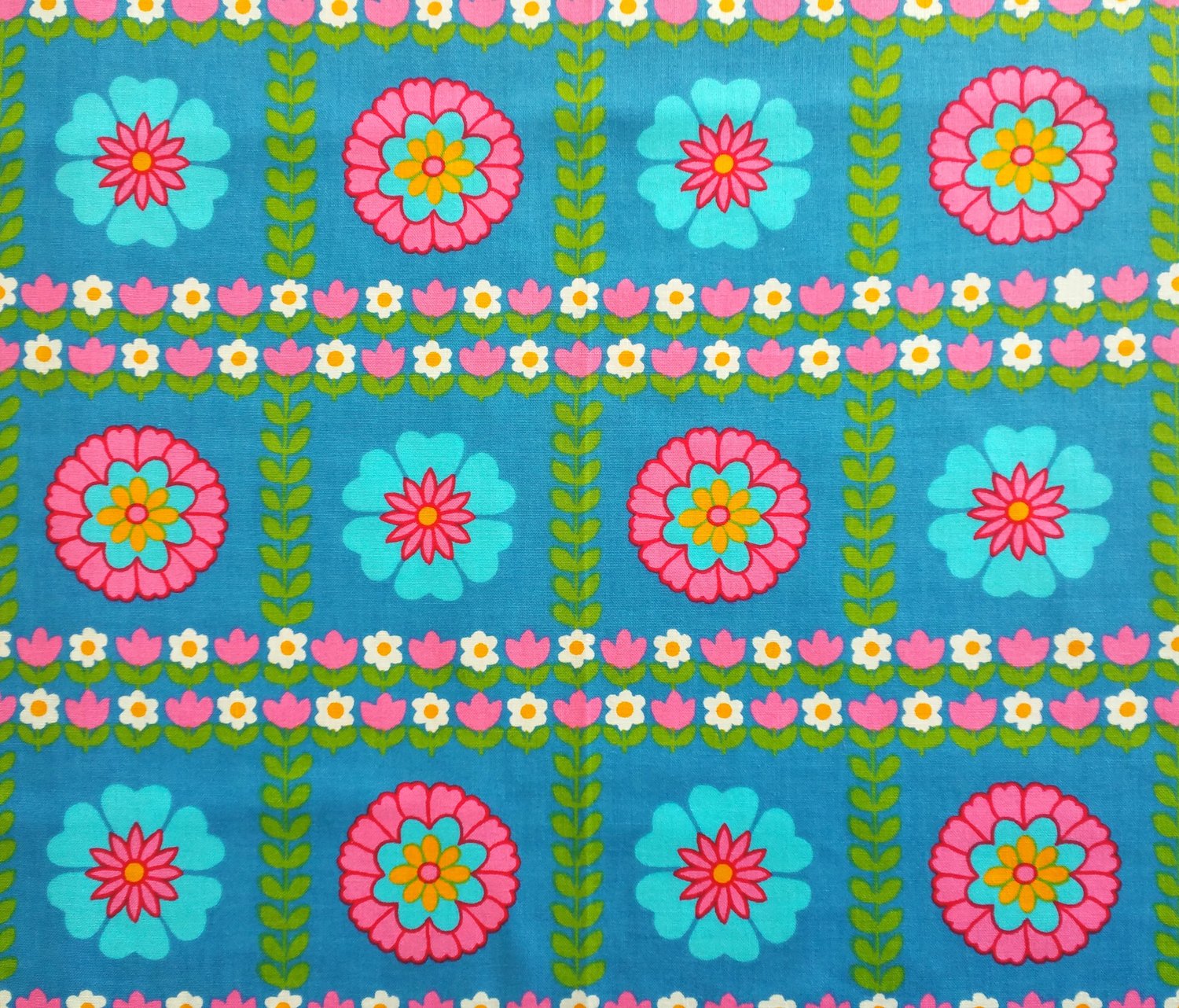 Pretty Floral Vintage Fabric
This vintage fabric is simply lovely - a pretty grid pattern of blue and pink with cheerful rows of little daisies and tulips. Imported from Europe, this fabric is unused and in perfect condition, with no fading, marks or damage at all - it looks brand new.
It's a mid-weight cotton perfect for bags, cushion covers, lampshades, purses and other sewing projects.
Sold by the fat quarter. Each fat quarter measures 57cm wide by 50cm long; if more than is ordered they will be sent as one whole piece of fabric, up to a maximum length of 1 metre.
THIS FABRIC IS NOW SOLD OUT