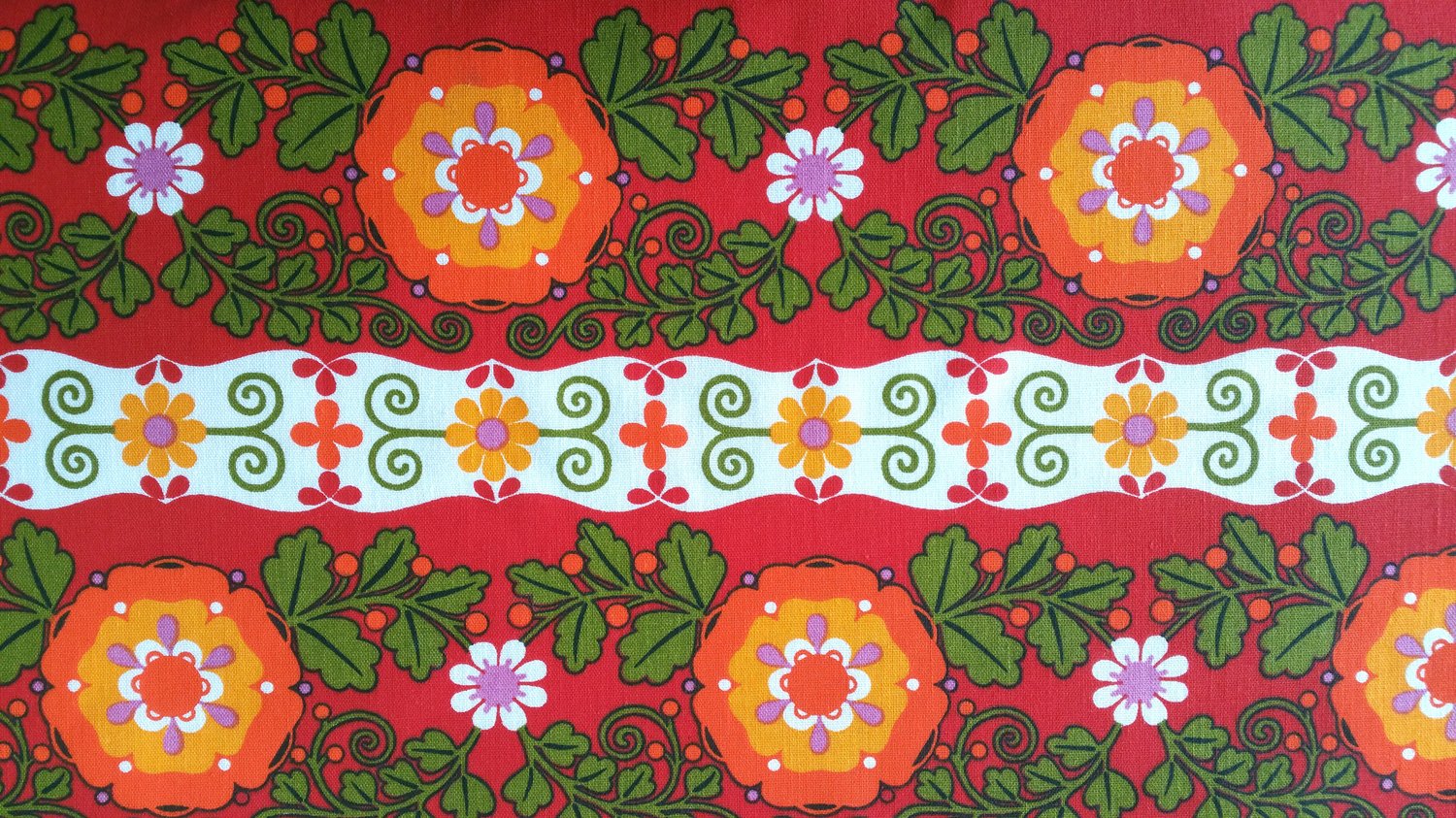 Red Dekoplus Vintage Fabric
Put your shades on, this fabric is BRIGHT! It's an absolutely stunning Dekoplus design featuring a folky floral pattern in shades of orange, green, pink and yellow on a red and and white background. It is a cotton/viscose mix with a lovely crisp feel and good weight, suitable for cushion covers, bags, purses and all sorts of general sewing projects.
It is unused and in perfect condition.
Sold by the fat quarter. Each fat quarter measures 58cm wide by 50cm long, if more than one is ordered they will be sent as one whole piece up to a maximum length of 1 metre (4 fat quarters).
This fabric is now out of stock.