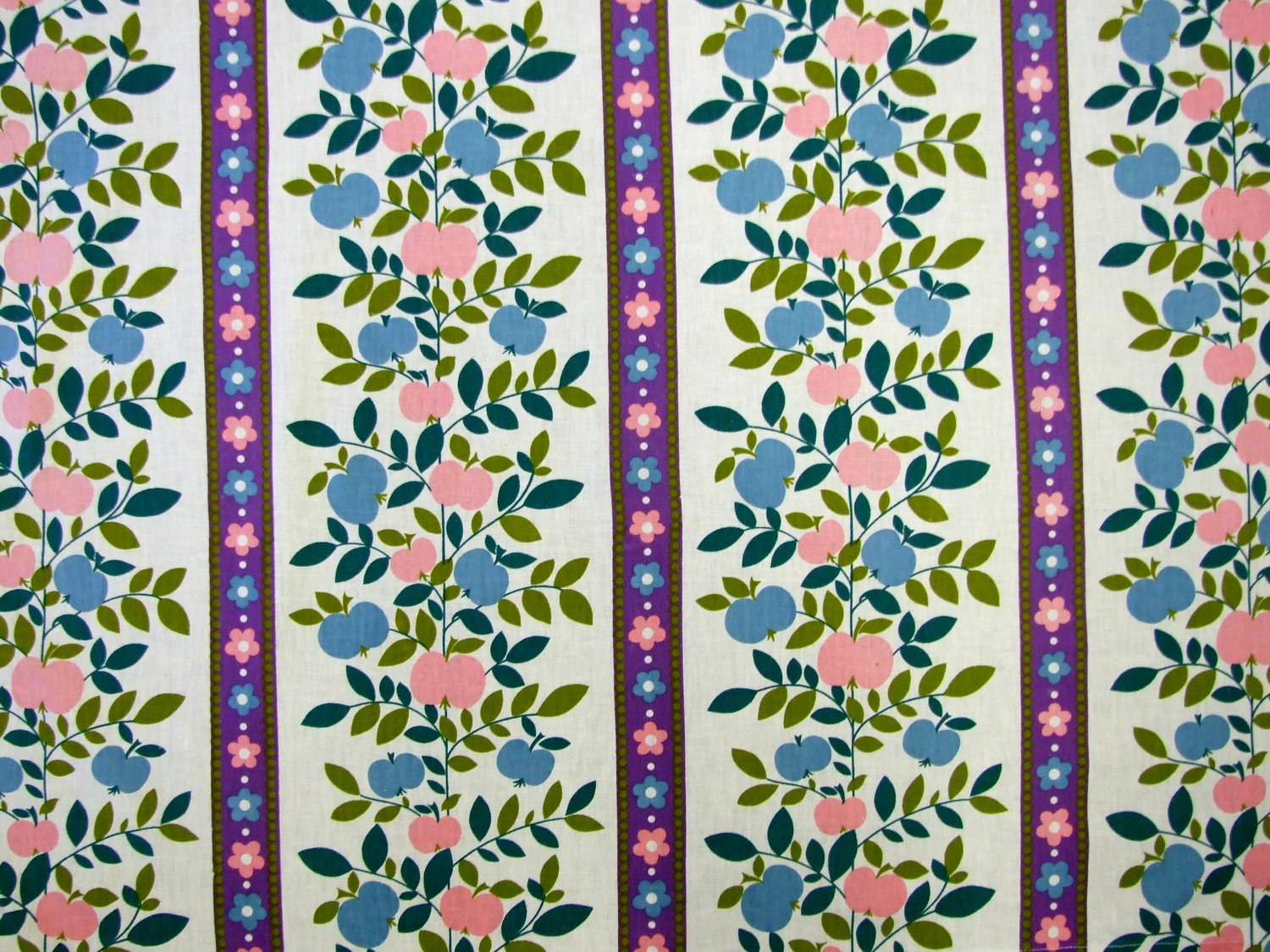 Scandi Apple Vintage Fabric
This gorgeous fabric is good enough to eat! It's a lovely soft mid weight cotton, featuring vertical stripes of apples and leaves alternating with purple stripes of classic mod daisies and dots.
It has been reclaimed and is in very good used vintage condition, with no holes, marks or noticeable fading. The biggest apple is 5cm across and each fat quarter includes 2 stripes of apples. It has been hemmed down the sides and if the hems are carefully unpicked this will give another 2 inches of fabric featuring the purple stripe...however I am very fussy about stitch marks so these hems are not included in the measurements below.
Sold by the fat quarter. Each fat quarter is 53cm wide and 50cm long. If more than one is ordered they will be sent as one uncut piece of fabric.
There are 2 fat quarters available.